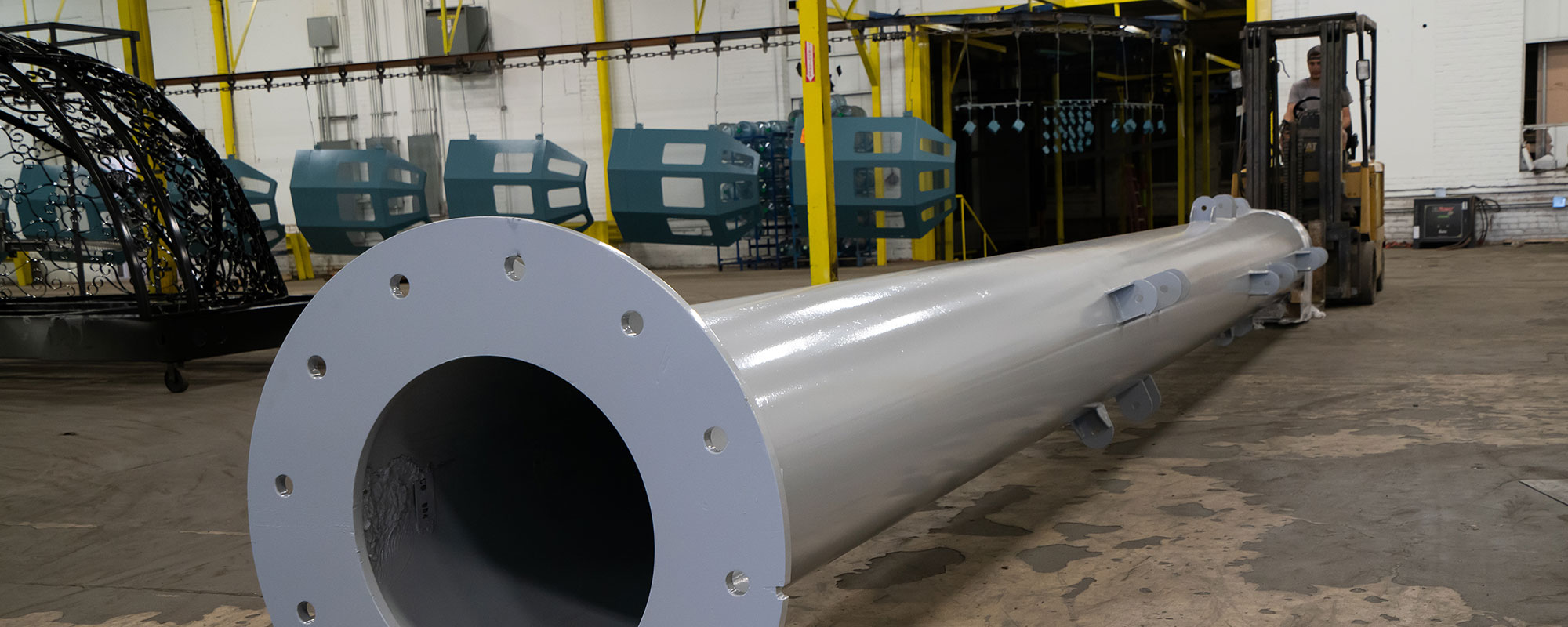 R&R is equipped to handle any powder coating challenge.
Whatever parts you need coated, we've got you covered. Our 56,000 sq. ft. facility in Dallas, N.C., is joined by a new 92,000 sq. ft. operation in Lincolnton, N.C. With three batch ovens and two large conveyor systems, we have the capacity to handle any size, configuration or volume of parts.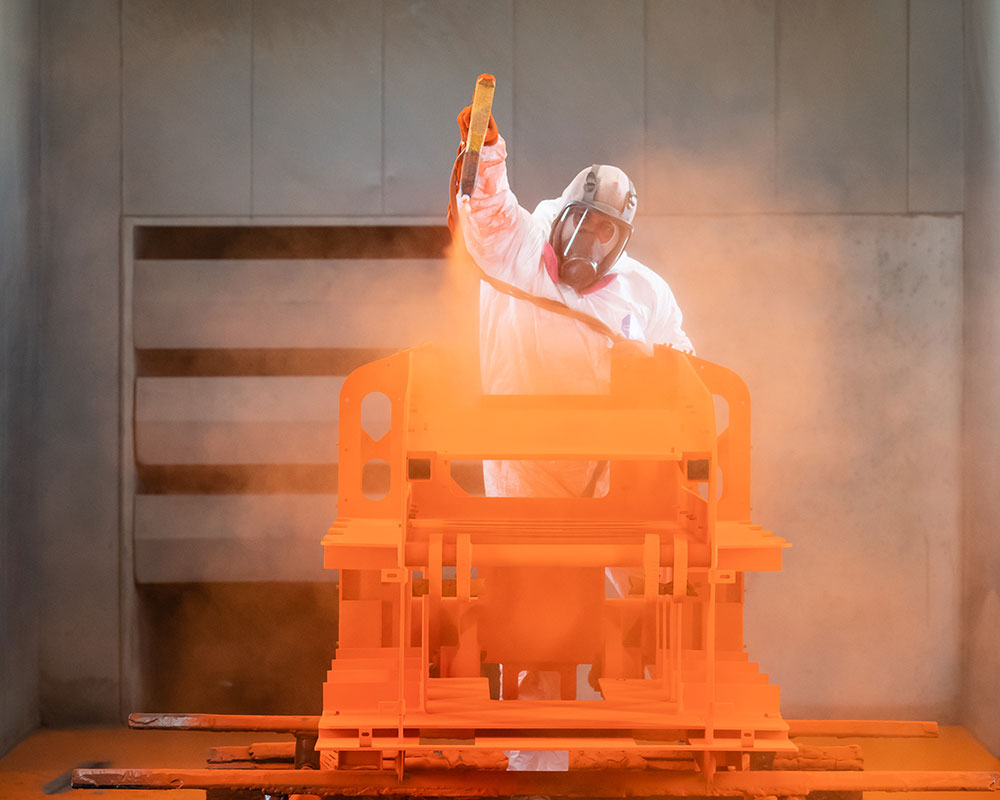 Batch Coating
Big parts? Small quantity? R&R's batch coating system is custom-made for you. Our batch operation includes large wash and pre-treatment areas, oversize coating booths and three bake ovens.
Dallas Batch Oven:
10′ x 12′ x 32′
Lincolnton Batch Ovens:
10′ x 12′ x 28′
10′ x 12′ x 38′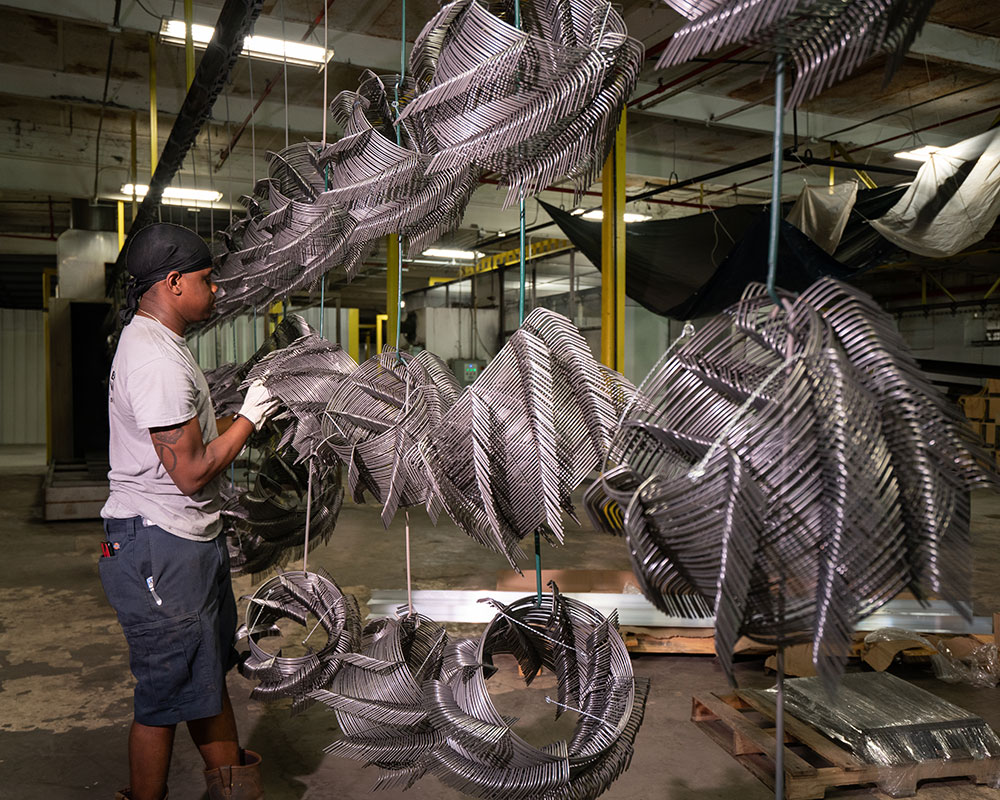 Conveyor System
For large quantities, we've got two conveyor lines that get the job done with unbeatable speed and consistency. All cleaning, drying and curing are done automatically, while the powder coating is sprayed manually to assure complete and uniform coverage on every part.
Dallas Conveyor:
4′ x 5′ x 10′
Lincolnton Conveyor:
4′ x 6′ x 28′
(One of the longest in the state)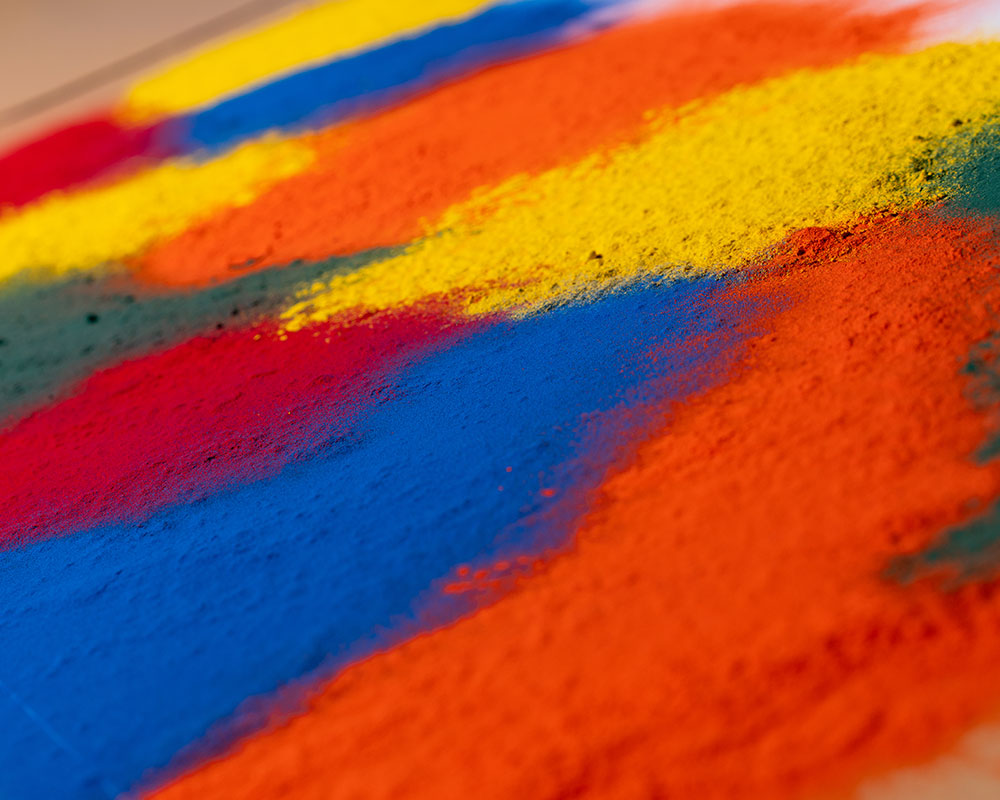 Colors
From steel gray to sky blue to ruby red, we've got the full range of RAL colors, Cardinal Powder Colors and specialty colors from leading pigment vendors.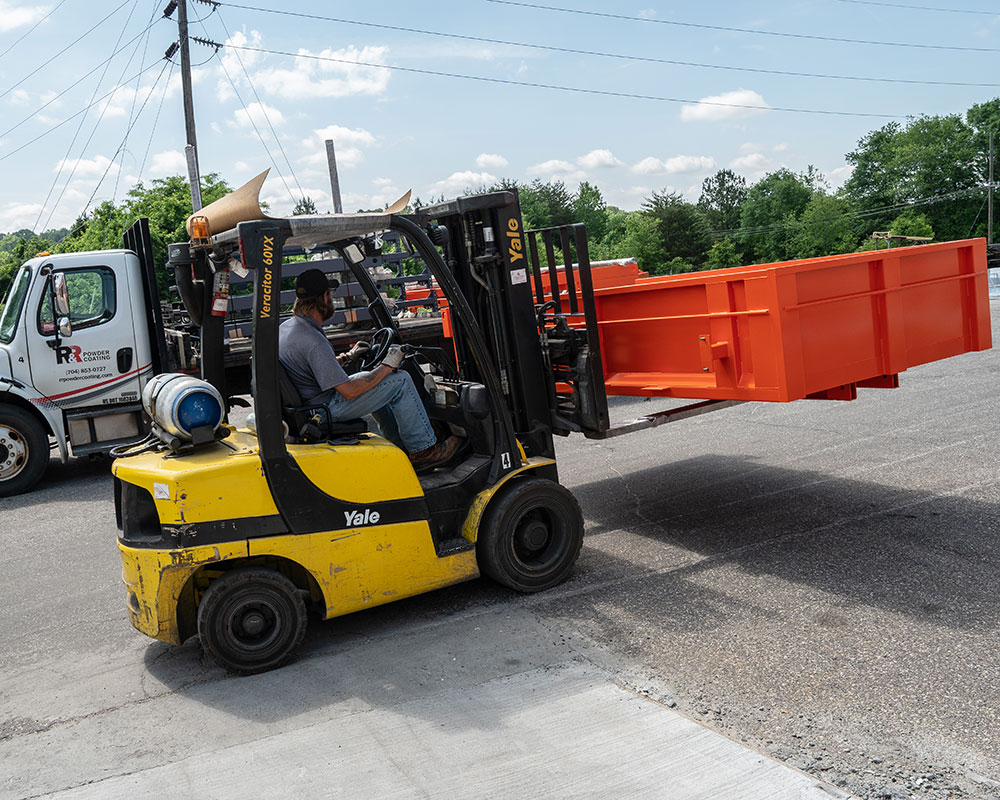 Quick Turnaround
You've got tight schedules to meet; we've got what it takes to get the job done. You can rely on R&R to deliver the finished product where you need it, when you need it.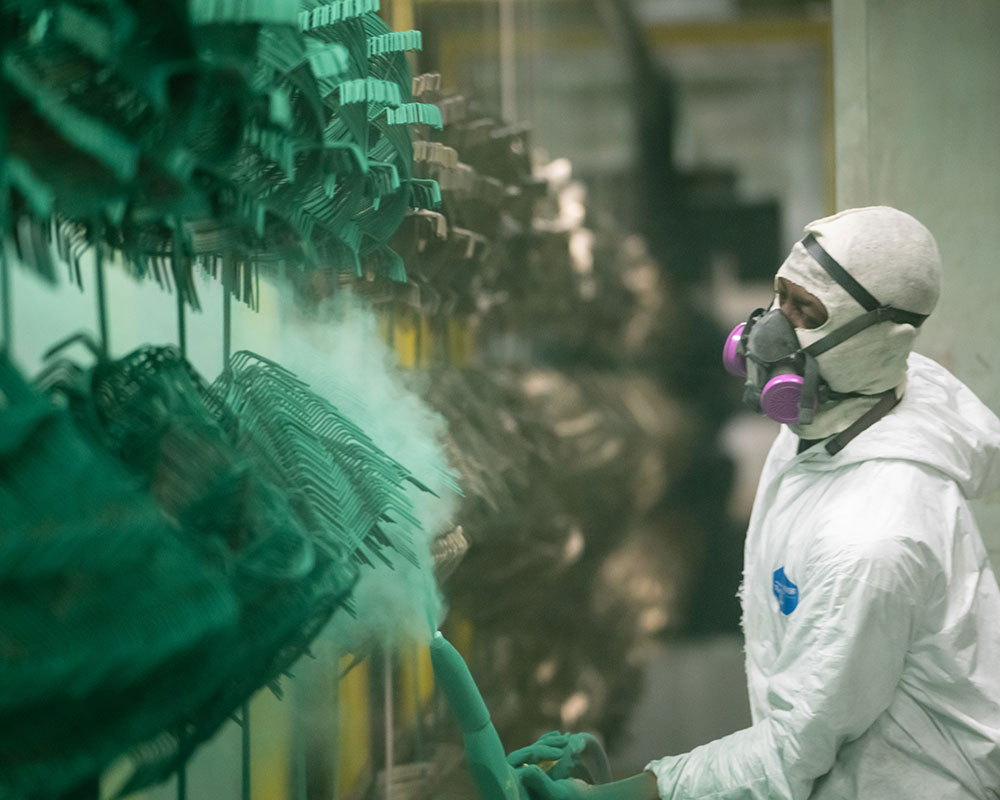 R&R coatings can be seen everywhere:
Original Equipment Manufacturer (OEM) parts
Arenas & stadiums
Architectural Designs
Business canopies & awning frames
Parking decks
Highway guardrails – Dept. of Transportation certified
Retail shelving
Tree industry equipment
Stage trusses
Strength training equipment
Car frames, parts, rims & accessories
Patio furniture
and much more!