At R&R, we know how important your powder coating is. It's the last crucial step before construction or assembly. It's the process that determines the perceived quality of any part.
For 20 years, we've been the first choice finisher for those who want the very best in industrial powder coating.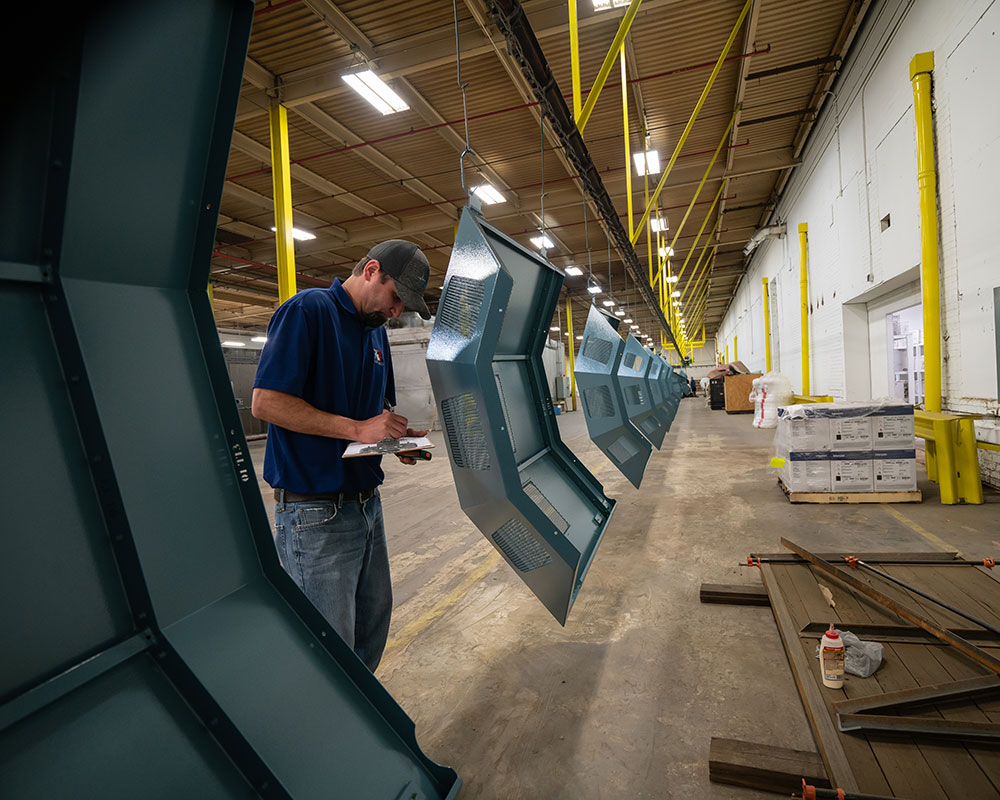 NEW! Increased Capacity
R&R now has two facilities: our original in Dallas, N.C., and our newest in Lincolnton, N.C. We've tripled our number of batch ovens and also tripled the capacity of our conveyor line process. Bring us your big parts, small parts, huge quantities, limited quantities. We're ready like never before.
Environmentally Friendly
Unlike liquid paint, our powder coating adds a durable, uniform finish with NO solvents and NO VOCs. All wastewater is closely monitored and filtered. And we use recycled materials for packaging and shipping. Whatever color you choose for your finish, we're green.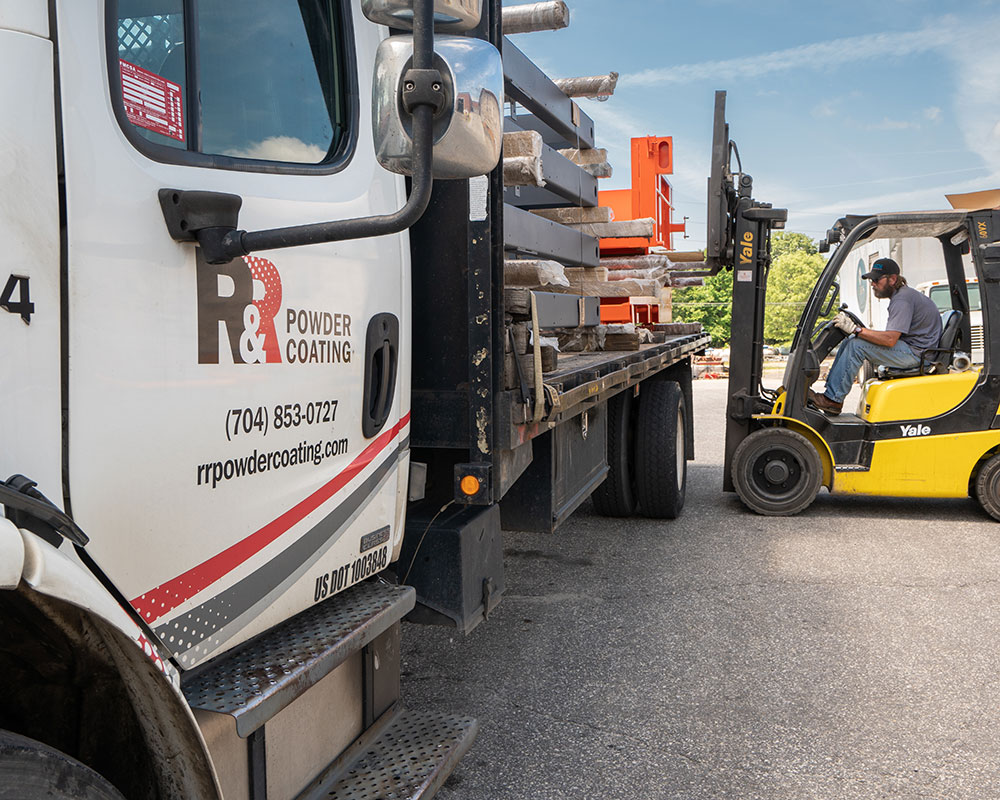 Total Customer Commitment
We've earned a reputation for delivering superior quality, competitive pricing and quick turnaround. Our commitment to strict quality control means every part should look flawless. And that makes you look good.